Aquaint Sanitising Water
€3,99 – €7,90
Aquaint is a revolutionary 100% natural Sanitising Water that also kills 99.9% of Bacteria in seconds.
The water provides the base for it to be highly effective as a cleanser, and its only other ingredient, a natural acid (Hypochlorous Acid) which is produced in the human body to fight bacteria and germs, provides its anti-bacterial properties.
Aquaint is endorsed by Allergy UK as an 'Allergy Friendly Product'. Aquaint is so safe, it passed official UK Drinking Water tests, and is arguably the safest sanitiser on the market!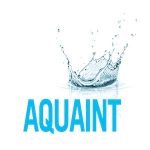 Additional Information
Where can it be used?
– On the hands and skin (for all members of the family, from birth!)
– To deodorise and freshen the body
– On hard and soft surfaces, e.g. cutlery, tables, toilet seats, toys etc.
– On surfaces that come into contact with the mouth e.g: toothbrushes, pacifiers, feeding bottles and even food (e.g. fruit, meat, fish etc.)
– To maintain cleanliness and hygiene at BBQ time
– Where water is not easily or readily available to clean items
What makes it different?
– It does not contain alcohol, fragrances, preservatives or harmful chemicals such as Triclosan, Benzalkonium Chloride (BAC), Triethanolamine, Parabens, Phthalates, Sodium Lauryl Sulphate (SLS), etc.
– It does not dry out or irritate the skin
– It does not need to be rinsed off
– It is gentle, powerful and extremely safe
– It is harmless if swallowed
– It has multiple uses at home, out and about and whilst travelling
– It can be used by children without adult supervision