The Barbarian – Aztec Protein Bar
€2,30
Aztec protein bar with Cocoa – gluten-free and vegan high-protein and high-fibre wholesome bar.
Protein Bar:
50g
Nutritional Values per 100g:
Energy 1556.3kJ / 371.7kcal
Fat 12.2g (of which saturates 1.4g)
Carbohydrates 43.9g
of which sugars 33.5g
Fibre 6.6g
Protein 30.0g
Salt 0.03g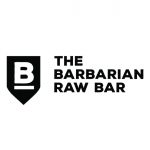 Additional Information
Ingredients:
Dates, proprietary high-protein blend 40,7% (pea protein isolate, almond protein, hemp seed and rice protein isolate in varying proportions), agave syrup, cocoa powder 5,22%, hazelnuts, vanilla oil.
30% complete protein
100% organic
90% raw
No added salt, dairy, soya or GMO
*May contain natural traces of pits and shells.