Energize: Goji & Acai Pre Workout – Organic Sport Supplements
€23,95
This pre-workout energiser charges your body with natural superpowers for quick workout gains and long-term health results.
ENERGISE! Jump straight into action with this plant-based bundle of energy. Deliciously flavoured and packed with natural tonics, enjoy ENERGISE as an organic pre-workout shake to get mind and body moving, any time of day. Suitable for fighting fatigue, improving focus and for sharper thinking.
Out of stock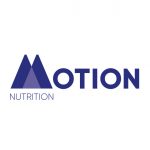 Additional Information
Ingredients:
Lucuma powder*, sea buckthorn juice powder*, beetroot juice powder*, carob powder*, unrefined coconut sugar*, maca*, matcha*(5%), guarana* (5%), natural goji flavour, natural acai flavour, panax ginseng* (0.5%).
*Certified Organic
100% Plastic-free, compostable packaging
No added sugars, artificial sweeteners, additives or artificial substances and no gluten
Suitable for Vegans & Vegetarians
Once open, keep sealed in a cool dry place, out of the reach of children.
Box contains 12 grab & go sachets – 180 grams