Fresh Blueberry Morning Shake – Organic Vegan Protein
€23,95
Fresh Blueberry is a great breakfast protein shake with the right amount of protein, antioxidants and micronutrients to gently kick start your day.
Developed by a nutritionist with a love of early mornings, on a mission to make them more pleasant for everyone. Suitable for building muscle, fighting fatigue and for a faster recovery.
Out of stock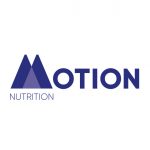 Additional Information
Ingredients:
Pea protein*, pumpkin seed protein*, sunflower seed protein*, hemp seed protein*, blueberry powder* (6.7%), natural blueberry flavour, hibiscus* (3.3%), amla fruit*, ashwagandha*, rosehip* (1.7%), tulsi* (1.7%).
*Certified Organic
100% Plastic-free, compostable packaging
No added sugars, artificial sweeteners, additives or artificial substances and no gluten
Suitable for Vegans & Vegetarians
Once open, keep sealed in a cool dry place, out of the reach of children.
Box contains 12 grab & go sachets – 360 grams