Recover: Berry Banana Shake – Organic Vegan Protein – Organic Food Supplement
€23,95
This superfood blend replenishes and rehydrates your body after long and intense exercise. A delicious plant-based post-workout shake supporting quick recovery and long-term health.
RECOVER is a nutrient-packed organic post workout shake combining plant-based protein, carbohydrates and micronutrients that replenish and rehydrate your whole body. All in a delicious Banana & Berry flavour. Suitable for a faster recovery and for fighting fatigue.
Out of stock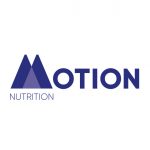 Additional Information
Ingredients:
Banana powder* (48%), pea protein*, coconut water powder*, coconut flour*, rice protein*, maqui berry*, sea buckthorn juice powder*, natural banana flavour, natural goji flavour, wheatgrass powder*, maitake extract* (0.4%).
*Certified Organic
100% Plastic-free, compostable packaging
No added sugars, artificial sweeteners, additives or artificial substances and no gluten
Suitable for Vegans & Vegetarians
Once open, keep sealed in a cool dry place, out of the reach of children.
Box contains 12 grab & go sachets – 360 grams