Organii Liquid Soaps
€5,25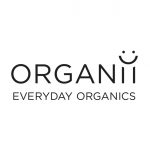 Additional Information
A mild organic soap suitable for daily use and recommended for frequent hand and body washing, Organii liquid soaps contain copious amounts of olive oil to provide a soothing and moisturising wash.
The liquid soap is made using the traditional soap making methods with non-drying natural and organic ingredients that can be used by all the family for daily hand and body washing.
With its non-drying mild ingredient list, comes in an easy to use dispenser. The natural soap's formulation includes no synthetic colours, flavourings or preservatives making it the natural choice for a safe soap.
Volume – 300ml