Hawkins & Brimble Grooming Set
€19,95
This Grooming set includes:
– Post-Shave Balm
– Shaving Cream
Post-Shave Balm is a nourishing blend of olive oil, almond oil and cocoa that helps to appease irritation and redness, hydrating skin for a smooth and balanced complexion. Suitable for all skin types, it can be used daily as a moisturizer, as well as a post-shave treatment.
Shaving Cream is the perfect remedy for a close, smooth shave. The cream will create a high-quality lather and leaves the skin moisturized and soft after a good shave.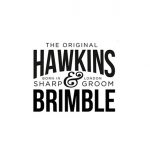 Additional Information
Free from parabens, colourants, SLS/SLES, mineral oils and animal testing
Avoid contact with eyes. If product gets into eyes rinse with water immediately.