Motion Nutrition Mind & Body Creatine
€23,50
Mind & Body Creatine Benefits (associated with creatine):
– improved physical and mental performance
– raises these to a new level with key vitamins and a natural blood thinner
Creatine is widely used both for its beneficial effects on physical as well as cognitive performance. Together, vitamin B12, folate, and biotin have proven benefits for healthy energy-yielding metabolisms, good psychological function, helping to reduce tiredness and fatigue, and even for the normal functioning of the immune system. By combining these elements with Gingko leaf extract, which as well as being commonly used to enhance cognition, is considered a blood thinner that can help the circulation of oxygen through the body.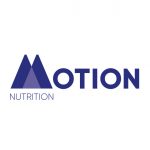 Additional Information
Recommended Dose:
4 capsules per day (4 capsules provide: Creatine Monohydrate 3g, Bilberry Fruit 152mg, Ginkgo Biloba 120mg, Biotin 4mg, L-Methylfolate (5-MTHF) 0.8mg, Vitamin B12 0.4mg).
Free from gluten, gelatine, preservatives, synthetic additives and bulking agents
Suitable for Vegans & Vegetarians
Plant Based

Volume:
120 capsules