Motion Nutrition Unplug: Ease Your Mind
€24,00
Unplug is designed as a de-stressor. It eases your mind, quell anxiety with traditional nootropic herbs which are scientifically combined with easily-digested micronutrients to protect your brain.
Motion Nootropic Unplug relieves anxiety with the help of Rhodiola and Ashwagandha and L-Theanine. Kapikacchu enhances motivation and sexual desire with by naturally supporting neurotransmitter release. Additionally, Motion Nootropic Unplug help you sleep deeper thanks to Montmorency cherry and Bacopa Monnieri. Lastly, it also protects your brain with the help of magnesium, L-threonate, Zinc Picolinate and Iodine.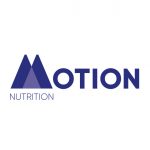 Additional Information
Recommended Dose:
2 capsules at night
2 Capsules Provide:
L-Theanine 150mg, Brahmi powder 100mg, Ashwagandha Root 100mg, Montmorency Cherry 100mg, Magnesium Citrate 100mg, Rhodiola rosea Extract 50mg, Amla 50mg, Zinc 10mg, Bioperine Black Pepper Extract 2.5mg, Iodine 0.1mg.
Free from gluten, gelatine, preservatives, synthetic additives and bulking agents
Suitable for Vegans & Vegetarians
Plant Based