ECOEGG Laundry Egg
€14,60 – €33,90
The Innovative Laundry Solution Containing no harmful chemicals, just natural minerals, helping to reduce single-use plastic and kind to your skin and pocket, the ecoegg Laundry Egg completely replaces laundry detergent and fabric conditionerThe Ecoegg contains two types of mineral pellets which work together in the water to effectively draw dirt from your clothing fibres and soften your clothes by changing the pH, leaving your laundry clean and fresh without using harmful chemical laden detergents.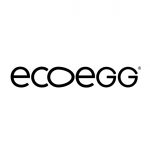 Additional Information
No harmful chemicals, gentle on the skin
No animal testing, cruelty-free and vegan friendly
Mineral pellets are non-biological and do not contain any petrochemicals, enzymes, bleaches, phosphates, parabens, SLS/SLES, palm oil or microplastics
Fragrance or fragrance free
Cost-effective
10-year guarantee
Direction for Use:
After cleaning your washing machine with an ecoegg Detox tablet, open your Laundry Egg and fill the larger half of the egg with the two types of mineral pellets. Close your egg so that it 'clicks' and place it in your washing machine on top of your laundry.
For Hand Washing – Simply place the egg to soak in water for 5-10 minutes then handwash as normal. The Laundry Egg can be used from 15 to 60 degrees Celsius.