Epaderm Cream
€4,99 – €19,95
Epaderm Cream can be applied immediately after washing to counteract the loss of essential oils from the skin. It should be applied generously and frequently – even when the skin has improved.
– Recommended by Doctors
– Non-greasy formulation absorbs into the skin
– Suitable for all ages, including babies
– Free from fragrance, colouring and SLS
– Easy to use 'twist and lock' pump dispenser
– Available in recyclable packs
*Featuring easy to use 'twist and lock' pump dispensers, it is available in 50g and 500g recyclable packs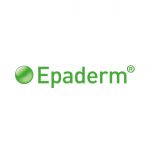 Additional Information
Epaderm is a highly effective emollient range, developed by dermatologists for dry skin, eczema, and psoriasis. It is formulated for sensitive skin of all ages, including babies.
Epaderm Cream is a 2-in-1 emollient clinically proven to effectively relieve the symptoms of dry skin, including hydration and smoothness, after just two weeks.