Epaderm Ointment
€8,99 – €19,25
Epaderm is a highly effective emollient range, developed by dermatologists for dry skin, eczema, and psoriasis. It is formulated for sensitive skin of all ages, including babies.
Epaderm Ointment is a 3-in-1 emollient, skin cleanser, and bath additive. It is available in 125g, 500g sizes. Highly effective on very dry or cracked skin when used at night for long-term moisturization.
*Available in 125grms and 500grms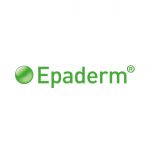 Additional Information
Direction of Use:
As an Emollient – Apply directly on the skin in the direction of hair growth. This will reduce the risk of blocking hair follicles.
As a Skin Cleaners – Take a small amount from the tub, lather under warm water, and then use it as a normal soap.
As a Bath Additive – Take 4g from the tub. Melt this in a tumbler of hot water, ensuring it has cooled sufficiently before adding to the bath. Do not apply hot water directly to the skin.
Free from fragrance, colouring, and sodium lauryl sulfate (SLS).
Ingredients:
Cetomacrogol Emulsifying Wax BP. (contains Cetostearyl Alcohol and Macrogol Cetostearyl Ether 22), Yellow Soft Paraffin BP, Liquid Paraffin Ph. Eur.