MINT Health Alcohol Sanitizers – 200ml
€3,78
The MINT Health Hand Sanitizers contains 80% (v/v) of Ethanol and is in conformity with all local certification requirements.
With the spread of COVID-19, we all understand the importance of having clean hands. Our firm has teamed up with a local producer to distribute alcohol-based hand sanitizers, formulated according to the WHO Recommended hand rub formulations.
* This product is also available in 100ml, 500ml, 5L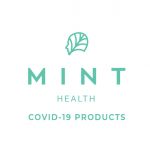 Additional Information
Direction for Use:
Apply a palm full of alcohol-based handrub and cover all surfaces of the hands. Rub until dry.
Ingredients:
80% v/v Ethanol, Glycerol 1.45% (v/v), Hydrogen Peroxide 0.125% (v/v)
Highly flammable liquid and vapour. May cause serious eye irritation.
Keep away from heat, sparks, open flame, and hot surfaces.
No smoking close to the product.
Take precautionary measures against static discharge.
If the product enters the eyes, rinse cautiously with water for several minutes. Remove contact lenses if present and continue rinsing.
Store in a well-ventilated place.