Gel Polish – Gel Matt Top Coat
€15,99
Transform your mani with our new Matte Top coat. Use over any gel polish color to create a modern, matte, "velvet" effect. Or apply partially over the nail surface to mix and match the effects of shiny and matte !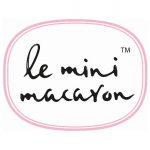 Additional Information
Our Matte Top coat will give you an eye-catching, textured look that is perfect for all kinds of nail art. Release your inner matte-chic! Top coat applies transparent, and once it's cured in the LED lamp, dries to a Matte finish.
INSTRUCTIONS:
Shake well before use.
Open the bottle and wipe the brush against the inner edges of the bottle neck, removing excess gel from the brush.
Apply a thin layer covering the entire nail.
Place your finger in the LED lamp and cure for 60 seconds.
Repeat for all other fingers and you're done!