Gel Polish Removal Mini Kit
€7,99
Includes everything you need for soak-off removal at home or on the go: 20 remover wraps, mini nail file, and cuticle stick.
Easily remove your 1-step gel polish or salon gel manicure! (Works on regular nail polish too!)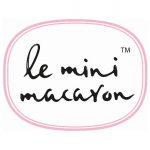 Additional Information
– Self-contained remover wraps include cotton wipe and acetone inside.
– Just file the surface of the nail, tear open packet, insert finger and wrap tightly around nail, soaking the gel for 15 min. Use the cuticle stick to scrape off the gel.
– Each packet is single-use. Just use and throw away.
– Easy, convenient, and no mess.
– Perfect for at-home or travel!
– 20 wraps provide 2 full removals.
HOW TO USE
1.File the surface of your nail
2.Tear open the remover pad and place your finger inside, with the wet cotton pad touching the nail surface.
3.Tear off the strip of clear plastic to reveal the sticker on the packet.
4.Fold the left & right side tightly around the finger. This will prevent air from entering. Wait for 15-20 minutes.
5.The gel polish will detach from the surface of the nail. Use the cuticle stick to scrape off any remaining gel from the nail. You can also use a nail file to gently file away any small pieces of gel still on the surface of the nail. Apply hand cream if you prefer.