RWAC – Bamboo Toothbrush (Adults)
€3,95
Rebels with a Cause Bamboo toothbrush is organic, earth and vegan-friendly.
This toothbrush starts off as Moso Bamboo, cultivated in the mountains and irrigated by mountain water. Bamboo is antibacterial by nature, thus no pesticides are used. Choose the bristle which best suits your teeth and gums. Consult a dentist if you are in doubt.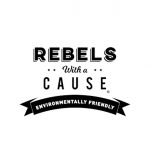 Additional Information
100% Bamboo, Biodegradable and Compostable
Bristles are made of BPA-Free nylon
Make sure to dispose of the bristles separately before up-cycling, recycling or composting bamboo handle
Packaging is also biodegradable and compostable, made out of 100% recycled kraft paper.