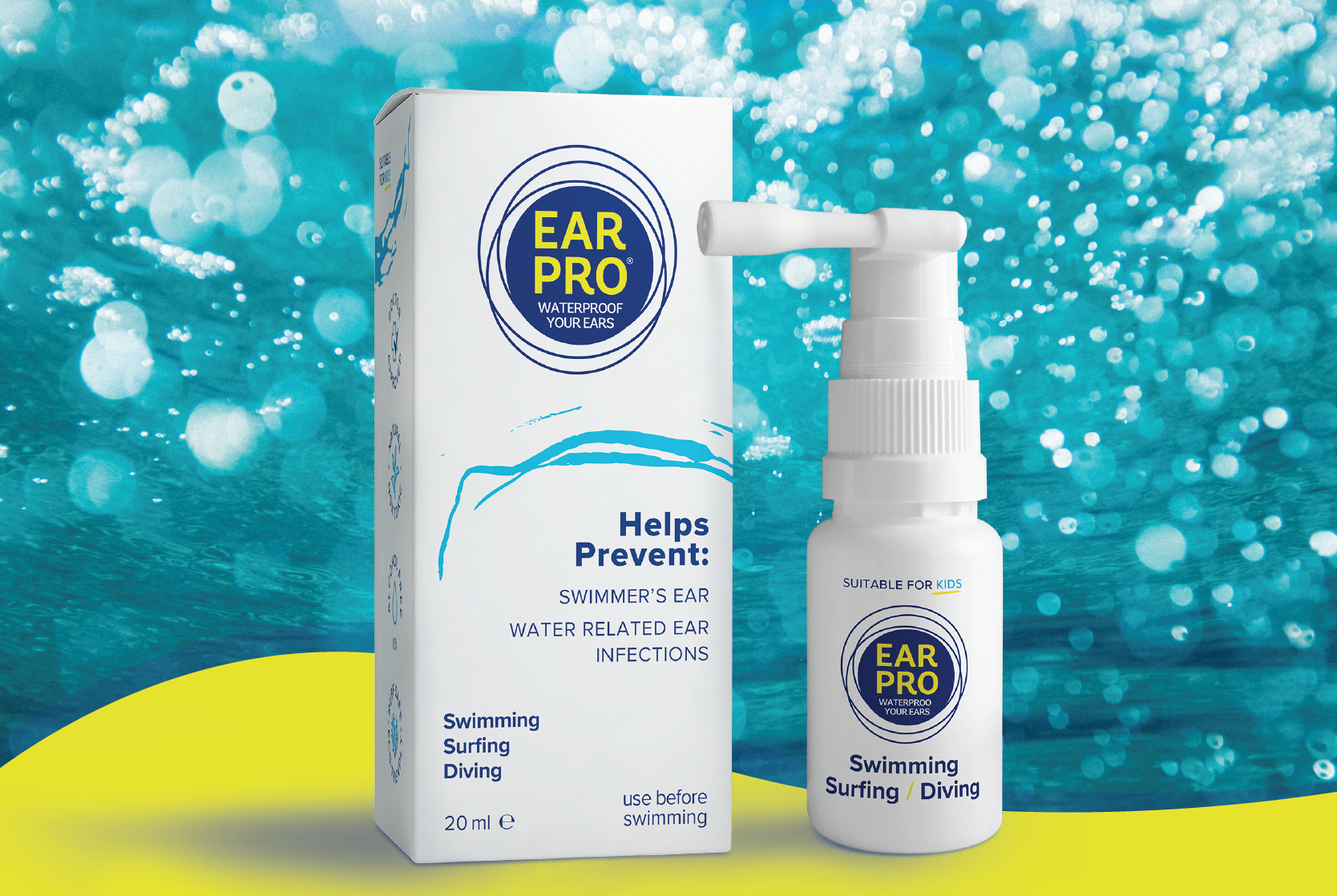 21 Jul

Summer is here, BUT are your ears ready?

The summer season has started and it's time to prevent the everlasting hassle of water getting in your ears. Using EarPro, you only need one spray in each ear before jumping in the water to protect your ears.

Did you know that water is the number one cause of related ear problems?

Our ears are delicate organs, and we need to take care of them to prevent ear infections and narrowing of the ear canal.

EarPro contains a formulation and specific ingredients that together, repels water and has natural anti-infective properties. This helps prevent the ear from exposure to water-borne diseases.

How does EarPro work?
Ear Pro coats the outer ear canal with a highly water-repellent layer, this prevents and ensures that water leaves your ear canal after water exposure.
Here's a step-by-step guide of how to use this:
Step 1: Just before stepping in the water spray EarPro once in both ears
Step 2: Jump in the water and enjoy
Step 3: For full effectiveness apply EarPro every two hours
Ear Pro is natural, non-toxic and alcohol-free which goes hand in hand with preventing damage to your cells. EarPro is also eco-friendly and has been approved by doctors!
Ear Pro is available in pharmacies around Malta and Gozo. To shop online, click the button below!