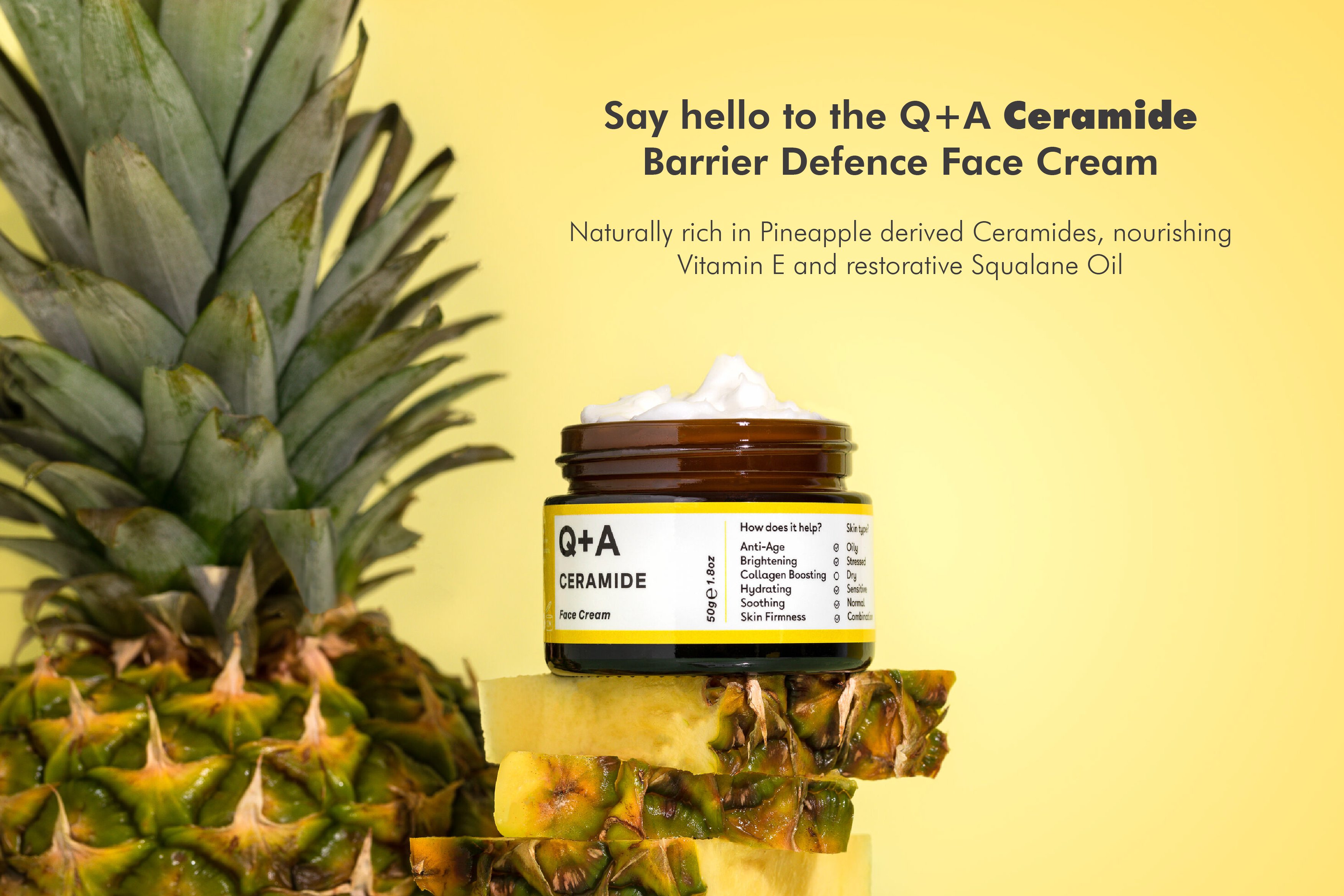 22 Nov

We have a new Q+A member!
We have a new Q+A member, and it's a VIP
The NEW Ceramide Barrier Defence Face Cream has landed!
We are super excited to have this very important product join our vegan skincare range!
We are also pretty sure you've heard about ceramides, but we want to make things easier for you and give you all the info you need to know before buying this moisturizer!
Q: What are Ceramides?
A: Ceramides are naturally occurring lipids a.k.a fatty acids, produced by the skin and act as a key component for the healthy functioning of the skin barrier.
Q: What do they do?
A:
Maintain skin structure
Provide protection
Seal in moisture
Form a protective layer
Reduce the signs of ageing
Basically, they help to lock in the good stuff and keep out the bad.
Q: What skin type is this safe for?
A:  Ceramides naturally occur in the body, which is why they're referred to as a 'skin-identical' ingredient in cosmetics, making them a winner for all skin types. Whether your skin is dry, maturing, sensitive, oily or combination, this product is a definite fit for a place in your routine.
Q: What does the texture feel like?
A: This cream has a light cream to gel-like texture, which gives you enough time to gently massage it into your skin, and absorbs very easily, making your skin feel as smooth as a baby's bottom!
Pro Tip⭐️
It's also an ideal base for makeup too. If you don't believe us, give it a go for yourself!
Q: Where can I find this product?
A: You can find this at all our Q+A retailers, drop us a message for us to direct you to your closest pharmacy!
You can also buy it through our online store from here!
We can't wait for your feedback! Feel free to ask us should you have any questions.
You can do so through our online chat, DM on socials, as well as by email at [email protected].