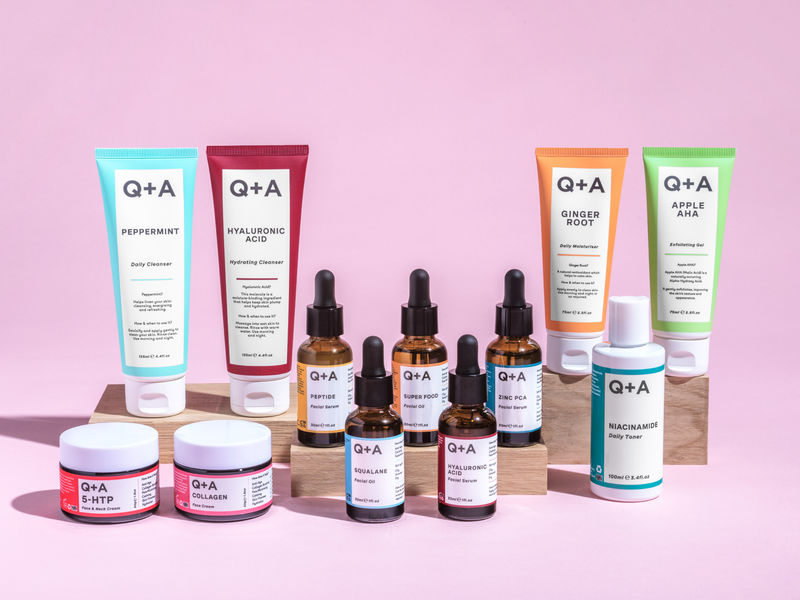 02 Jun

What is Q+A and everything you need to know about it!

Q+A Skincare is all you've ever wanted in a skin care range. No huge lists of unknown ingredients you can't even read or pronounce, but only the focused ingredient and a few extras to make sure they all work synergistically together.

Q+A is literally: Question and Answer

We sometimes read and watch hours of never-ending reviews about products to make sure they are correct for our skin type, and still end up clueless and in doubt about what we are buying.

We're here to demystify your skincare routine by answering the important questions.

Q+A offers intelligent packaging, ticking your boxes for what is right for your skin type.

Q: Don't know what your skin type is?

A: Not to worry!!  Q+A has got you covered! We offer an easy and fast multiple-choice quiz, where with a few taps you can get your personal results straight in your inbox! There, you will find your skin type, together with the recommended products best fit for you.

Take the quiz here: https://bit.ly/3PQ3rHP

Because we're so focused on you, our entire range is:

    98% natural

Cruelty free

Fragrance Free

Alcohol-Free

Silicone free
This makes sure you have peace of mind that your skin is being treated with the utmost care. 17 items out of our 18-product range are also vegan friendly.
So, how are we going to educate you on your skincare?
This blog, of course.
We will be going in-depth into ingredients, discussing what it means to be fragrance-free, delving into the question of if you're too young for an anti-aging formula, exploring which ingredients complement each other best, and more.
Let's become experts together on what we're using on our own skin.
Q+A Skincare is also available from all leading pharmacies.