Digestive Enzyme Supplements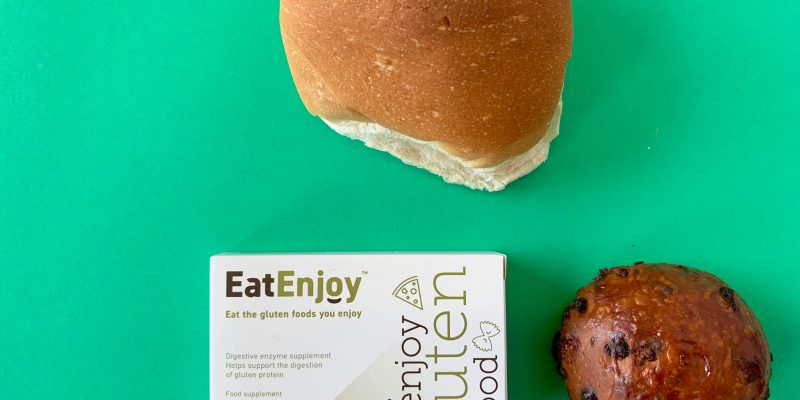 Join the thousands of people who are able to enjoy their favourite foods again with EatEnjoy! EatEnjoy contains enzyme supplements which are designed to help you digest your food and enjoy what you eat.
EatEnjoy Gluten, while not suitable for coeliacs, can help one's body digest gluten. When suffering from gluten intolerance, tough some people are able to avoid foodstuffs that contain gluten, others are not and are living with the consequences. Being unable to digest gluten efficiently can result in unpleasant symptoms which could include stomach pain, irritable bowels and migraines.
Eat Enjoy Dairy is ideal for individuals who suffer from lactose intolerance. It is a unique blend of enzymes, lactase and protease, specially formulated to help you enjoy dairy products. Lactase enzyme improves lactase digestion in individuals who have difficulty digesting lactose.