Jack N' Jill – Stage 3 – Silicone Tooth & Gum Brush
€5,50
We know these look really weird, but they really work. Because they 'hug' the teeth, kids find them really easy to use, even on their own!
The brush has soft silicone bristles that are gentle on tiny teeth and sensitive gums and it cleans top and bottom, front and back at the same time.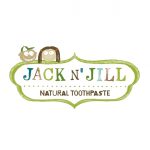 Additional Information
Made from 100%  high quality, food grade silicone.
Free from BPA & PVC